Hikrobot Vision Controller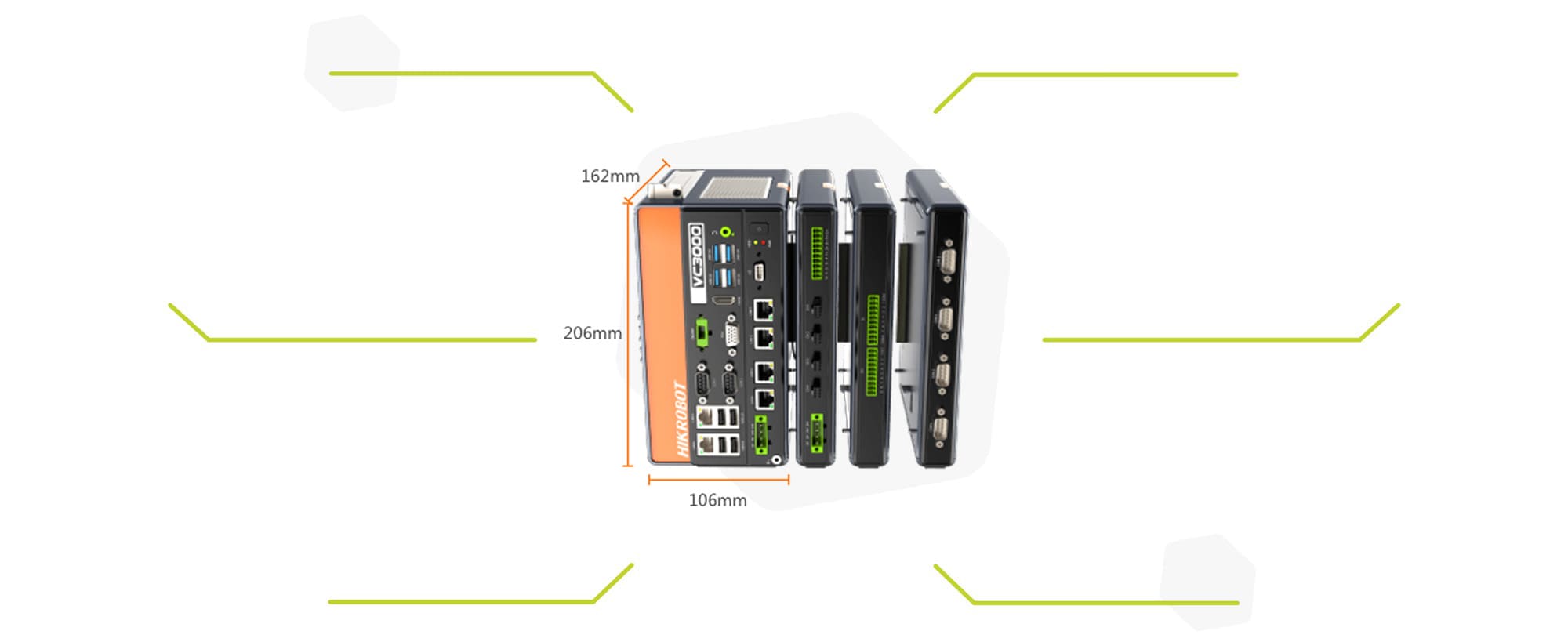 Powerful control for image processing
Compact design for industrial applications
The Hikrobot Vision Controller is used in numerous industrial projects due to its diverse data interfaces. These include, for example, positioning, inspection, measurement and object recognition. With its excellent computing power, it has the best prerequisites for demanding image processing applications.
The slim main module of the controller is ideal for use in a wide variety of environments. Depending on the project requirements, up to 3 accessory modules can be connected to complete the vision system.
To install the Vision Controller perfectly in a wide variety of environments, the manufacturer offers three mounting options: placing it on a straight surface with a sponge pad, on a wall using screw holes on the back, or mounting the device on a metal rail.
Do you have any questions about the Vision Controllers?
We will help you finding the perfect solution.