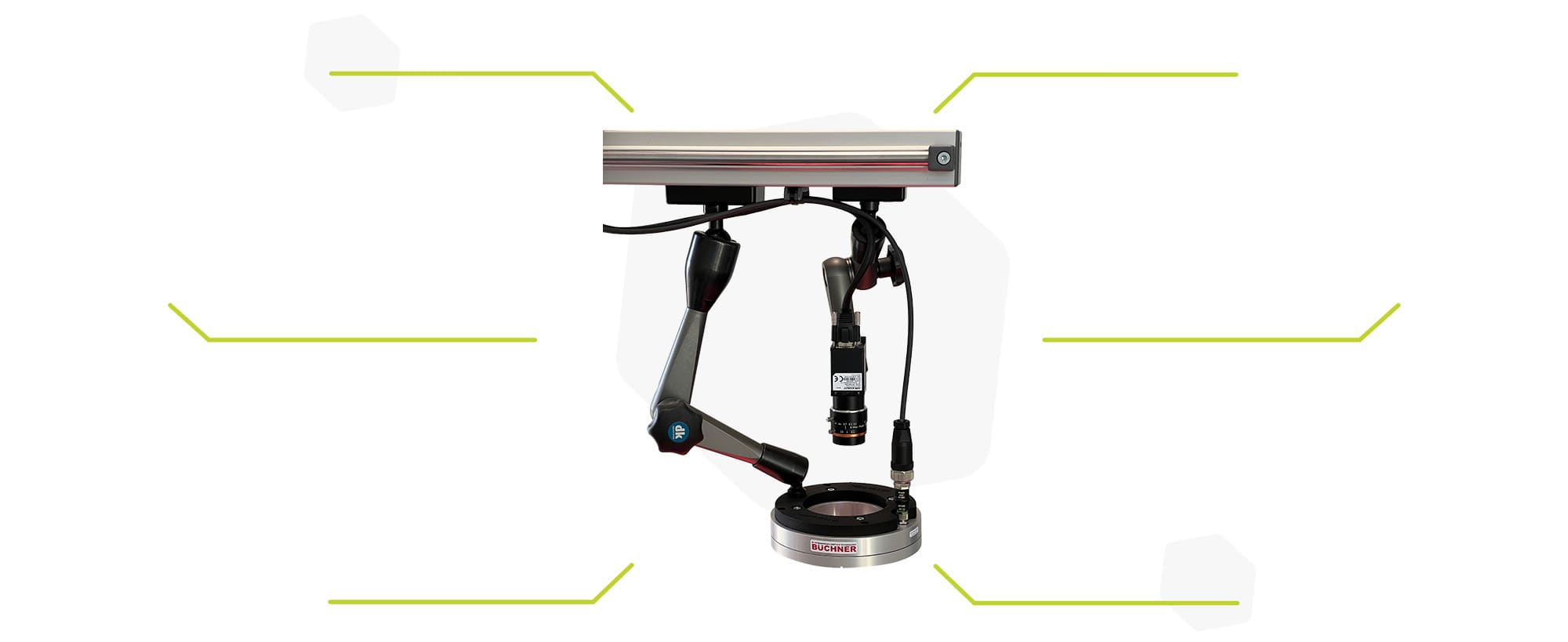 Machine Vision components perfectly fixed
The ideal device position for excellent image results
In order to provide a high degree of stability for cameras and sensors, the manufacturer supplies a separate instrument holder for each instrument. Compared to universal plates, in this way easy mounting and high strength of the overall system can be guaranteed.
High-quality components
for a wide range of requirements
Requirements for machine vision systems and their environmental conditions can vary widely. To ensure that the fixturing systems can be used for a long time, they are equipped with first-class components such as strong articulated arms, ball joints for 360° flexibility, and sleeves to shield them from dirt and lubricants.
Do you have questions about the 3D clamping joints?
We will help you finding the perfect solution.