Our application example for the use of the VC picoSmart in triangulation applications
The smallest embedded vision system combined with a laser module
The easy way to a smart 3D laser profile sensor
All advantages of the VC picoSmart 3D
Managing versatile triangulation tasks
The sensor offers a comprehensive solution for different triangulation tasks. All necessary components are included – from the laser module, to mock plow adapters, to the 1 megapixel image sensor. Also included are components for real-time image processing.
Fulfill specific requirements
All components of the VC picoSmart 3D are long-term available and series-optimized. The OEM module provides you with the perfect basis to develop an individual 3D sensor - with minimal expenditure of time and money.
Carry out precise production processes
The VCRT operating system enables onboard data processing. Various tasks, such as object position and detection, angle measurement and adhesive bead inspection can be performed accurately, making all applications more efficient.
1st place at the "Products of the Year" award ceremony
Readers of the trade journal Elektronik and the online platform elektroniknet.de voted the laser profile sensor Product of the Year 2023 and winner of the "Embedded Hardware" category.
In the brochure you can learn more about all technical data of the VC picoSmart 3D.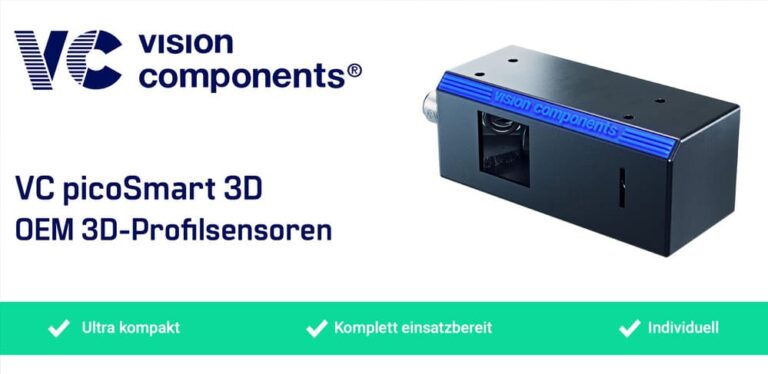 Do you have any questions about the use of the laser profile sensor?
We will help you finding the perfect solution.