Machine Vision – Computer Vision. In this case, everything is based on optimal image capture. We have the standard industrial cameras for you in our portfolio!
Your distribution partner for industrial cameras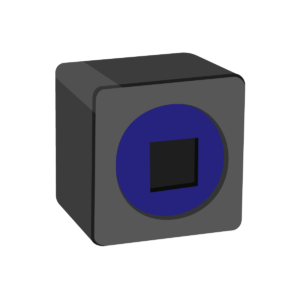 As market leader in high performance and compact industrial cameras we offer a large collection of premium-quality industrial cameras for different use cases. The cameras are produced professionally in modern production centers by our partners HUARAY, LUCID and Photonfocus. Our very close contact between developers and suppliers is the key to modern industrial image processing products.
We stockpile industrial cameras which meet and exceed current industry requirements such as USB 3 and GigE standard. Possible image resolutions range from 0,3 to 50 megapixels and frame rates up to 800 fps. Our portfolio of industrial cameras is amplified by 2-16k line scan cameras and laser triangulation sensors with a working distance up to 1800 mm and 2000 mm FoV.
General information on our industrial cameras
Areas, Linescan & Laser triangulation cameras
Rolling and global shutter
0,3 – 50 megapixel
GigE (Vision V2.0 protocol), USB3 (Vision Protocol), CoaXPress and CameraLink available
Hyperspectral cameras
LineScan cameras
Protection class IP 67
GenICam-Standard
POE
Board-level-cameras
Powerful SDK
free Run
sharpness
noise reduction
LUT
gamma correction
black level correction
brightness
contrast and more ISP functions
E-Mail
thomas.schweitzer@NOTAVIS.com
Adress
Marie-Curie-Str. 14-16
66943 Pirmasens
Deutschland